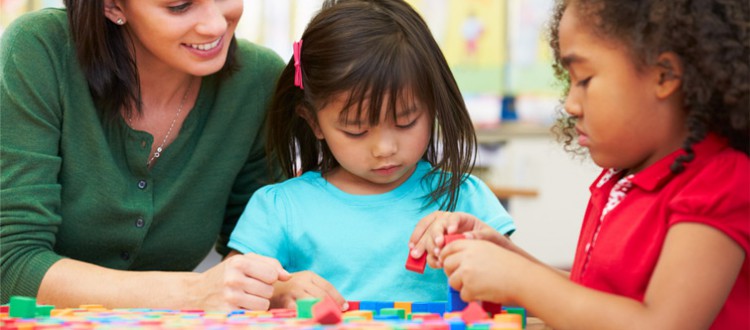 ***Important Childcare Subsidy changes due to COVID-19 ********************************
Copay waiver effective November 1st, 2021 — read details here — Rate increase & copay PARENT letter Nov 2021
Extra monthly payments to providers to be used to help offset additional costs to families — See parent notices below —
2022-2023 Differential Payment Notice to PARENTS
2021 Differential Payment Notice to PARENTS
Copayment reduction for some families eff. May 1, 2021 — Read parent notice – Copay Reduction 05-01-2021 -PARENT letter
School age care (ages 5-13) extended through June 2021 (letter dated 02-18-2021) Parent Notice to Extend Subsidy to June 2021
School age care extended through February 2021 (letter dated 01-28-2021) Parent Notice – Extension of School age care Feb 2021
Extensions and updates through January 31, 2021 (letter dated 12-28-2020) Provider Notice Child Care Extensions
Extension of full-time payment for school-age children (letter dated 12-22-2020) School Age Extension letter to providers
*Covid 19 Additional/Supplemental payment for Centers and Family Childcare providers–click on letter for information Covid 19 Supplemental Payment Letter
*Childcare agreements that were scheduled to end during this emergency period have been automatically extended through 12/31/2020.
**Families are eligible to change their childcare agreements based on their family needs – i.e. part-time agreements can be changed to full-time.
**If you are an existing applicant in need of full-time care due to your child's REMOTE LEARNING schedule, complete and return the school-age assistance form below:
COVID-19 School Age Subsidy Assistance Request Form 9-8-20 FINAL (1)
View parent letter regarding school age assistance— School Age Subsidy Assistance Parent Letter FINAL
**************************************************************************************************
New Jersey Cares for Kids Childcare Subsidy Program
Childcare Application – ENGLISH click here
AND must complete the ** Application Addendum – ENGLISH  click here
Aplicacion de Cuido Infantil – ESPANOL haga clic aqui 
Y debe completar el **Anexo de la aplicacion – ESPANOL haga clic aqui
Application CHECKLIST – ENGLISH click here
Lista de verificacion de documentos – ESPANOL haga clic aqui
Click here for subsidy BROCHURE (English & Spanish)
NJ Cares for Kids (NJCK) provides subsidized childcare voucher for working families and full time students who live in Hudson County and meet the guidelines mandated by the state of New Jersey. This childcare subsidy will assist you to pay for childcare for infants, toddlers, preschool-age children, school-age children up to age thirteen (13), and for children with special needs up to age nineteen (19).
Childcare can be provided by licensed childcare centers, registered family day care homes, summer day camps, School-age child care programs and care by FFN (Family, Friends & Neighbors).
Eligibility Requirements for Parent/Applicant
Must be a New Jersey resident;
Must meet income requirements and not have assets that exceed $1 million;
Must be working full time (30 hours or more a week), attending school full time (12 credits or more), or in job training (at least 20 hours a week);
Depending on family size and income, you may have to contribute to the cost of care (co-pay)
Eligibility Requirements for Child
Up to the age of 13, or less than age 19, if under the N.J. Division of Child Protection and Permanency's protective supervision or mentally or physically incapable of self care;
Must be a U.S. citizen or qualified non-citizen;
Must reside with parent(s), or individual(s) acting as parent(s) (in loco parentis)
Completing and Submitting an Application
Submit application to: Urban League of Hudson County, Inc.  253 Martin Luther King Drive  Jersey City, N.J.  07305 or NJCK@ulohc.org
For additional information visit www.childcarenj.gov
| Additional NJCK Programs | Who is Eligible? |
| --- | --- |
| Child Protective Services (CPS) | Children under Division of Child Protection & Permanency |
|  Early Employment Initiative (EEI) |     Families referred by Board of Social Services |
|  Post Transitional Child Care (PTCC) |      Families transitioning from WorkFirst NJ |
| Kinship Navigator |    Families who have court custody of a child |
| Post Adoptive Child Care (PACC) |    Families who have adopted a DCP&P child |
          Department of Education (DOE)                                        Three & Four year olds (in-district)
***IVR Interactive Voice Response attendance check in system for Childcare******
(***Note: Use of the IVR system has been postponed until further notice)
ALL childcare attendance will be recorded using an IVR phone system.  Parents can submit up to 3 phone numbers to record attendance. Click on the information below to update your contact information:
IVR Parent letter and CONTACT FORM
Completed form can be emailed to NJCK@ulohc.org