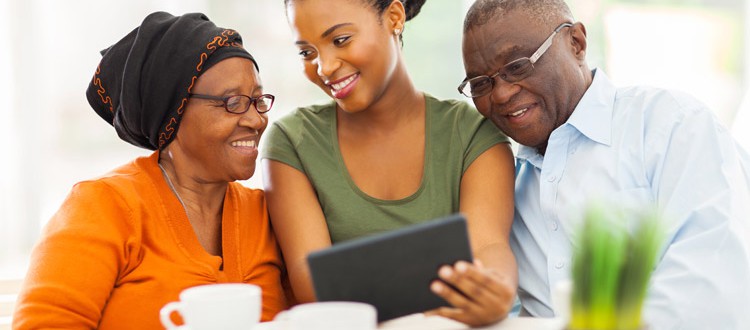 In-Home Counseling
This component provides in-home counseling services to families referred from the Division of Child Protection and Permanency District Offices.  The goal of this component is to reduce the dysfunction of families referred by increasing awareness and the utilization of healthier coping skills.
Adopt-A-Parent
Adopt-A-Parent program is designed to provide a support mechanism for parents in crisis. The program is a short term, crisis intervention for parents in their own homes. Services are implemented in order to stabilize families, promote safety, prevent out of home placement, and maintain children in their current living situation. When possible senior volunteers are utilized and placed in the homes where parents may be accused of child abuse and neglect.These Grandmothers are used as inter-generational mentors designed to employ seniors that will augment the Adopt-A-Parent Program with providing hands-on parenting skills training in the home, resulting in the ultimate goal of maintaining the family unit intact.
Supervised Visitation
The Supervised Visitation component is designed to offer a safe, neutral setting in which children can meet with their biological parent(s) while being observed by personnel able to protect the rights of the child. The Urban League of Hudson County provides a safe environment for children in the care of the Division of Child Protection and Permanency or other guardians to maintain contact with their non-custodial parent(s) amidst allegations that the child(ren's) safety would otherwise be jeopardized.
Adolescent Services Center
Adolescent Servicing Center provides youngsters 13-23 years old the necessary skills to succeed as young parents and young adults. This component avails youth the opportunity to channel their lives and become a productive member of society.  Since beginning this component the Urban League of Hudson County has assisted over 55 adolescent parents, and youth at risk each year.
MORE INFORMATION:
For more information, call Elaine Dawson (201) 451-8888 x240 or email edawson@ulohc.org