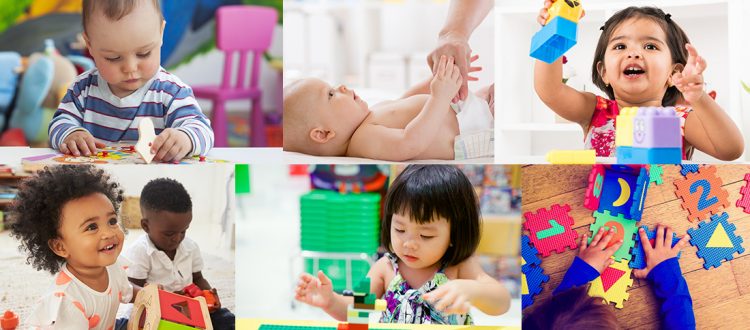 ***************************************************************************************
WANTED!!!! Family Childcare Providers
Do you want to be your own boss? Make your own hours? Get paid holidays/closures? AND work in a rewarding field?
Then becoming a FAMILY CHILDCARE PROVIDER may be what you're looking for. Training is available at no cost to you and ORIENTATIONS are held several times per year.
Click and complete the family childcare Inquiry Form in the tab above and JOIN US FOR THE NEXT ORIENTATION!!!
******************************************************************************************
Our commitment to you:
We comply with the regulations governing sponsoring organizations, in accordance with the Manual of Requirements for Family Child Care Registration. We assume responsibility for the regulatory enforcement and support aspects of the Family Child Care (FCC) registration program. We evaluate prospective provider homes and existing homes for renewal and monitor these homes on a random basis.
We offer free accessible in-service and pre-service trainings focused on improving health and safety standards.
GRANTS
Click on the followng link for the latest GRANT information: www.childcarenj.gov/Providers/Grants/ARPStabilizationGrant
$1,000 Hiring and Retention Bonus Grants — Applications re-opening Nov. 1, 2022 through Dec. 4, 2022
***Click here for details Hiring & Retention Bonus Grants Phase III
What you need to know:
New Requirements for Approved Home Providers
Changes for Licensed and Registered Providers
Health & Safety Policies for ALL providers – Nov 2021
2021 Rate and Copayment elimination information: 
See Division of Family Development (DFD) letters clarifying rates for Family Childcare Providers and Family Friends & Neighbors
Rate Clarificaton letter FCC & FFN – ENGLISH
Carta de Aclaracion de tarifas – ESPANOL
Rate Chart can be found here —- Child Care Rates-FCC-FFN-2021
For more information including a list of health and safety training topics that must be completed click on:  www.childcarenj.gov
We are here to support you and can be reached by phone or email to make an appointment.
Family Child Care Department CONTACT INFO:

Audra Polite, Supervisor

(201) 451-8888 x186 / Email: apolite@ulohc.org