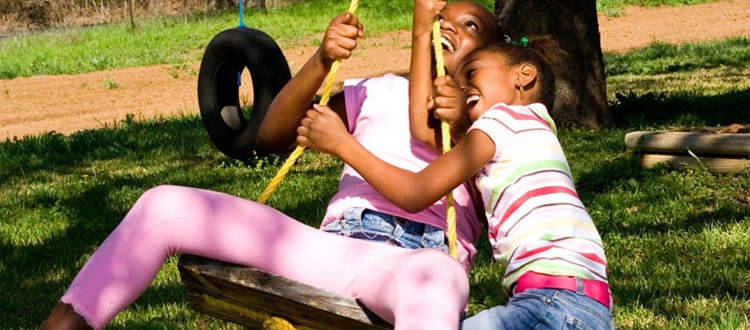 Choosing Quality Care: What You Need To Know Before You Choose A Provider
Start Early: Start looking as far in advance as you can because finding the right child care option can take some time.
Make a Call: Begin your search by calling your local experts, your child care resource and referral (CCR&R) agency.
Visit & Ask Questions: Make sure to visit the child care option you are considering and look for the quality indicators* in the section below:
Make a Choice: Think about what you saw at each site and make the best choice for your family.
Stay Involved: Consider yourself and your caregiver partners: schedule meetings, volunteer if needed, visit site and read a book aloud, join in for field trips, holidays, etc.
How to get Childcare Referrals in your area: 
Complete one of the intake forms below and email to our Resource & Referral department:
Parent Intake Form (English)          Parent Intake Form (Spanish)
Email: Tonya Anderson tanderson@ulohc.org  or Call: 201-451-8888 ext. 190
Quality Indicators*
Adult to child ratio: How many children are there for each adult? The younger your child, the more important it is to have fewer children per adult. Babies need an adult to child ratio of no more than 1:4 (one adult for four infants. Four year olds can do well with a ratio of 1:10 (one adult for ten children).
Group size: How many children are there in each group? The smaller the group the better.
Caregiver qualifications: Ask about the caregivers' training and education. Caregivers with degrees and/or special training in working with children will be better able to help your child learn.
Turnover: Find out how long caregivers have been at the center or providing care in their home. It is best if children stay with the same caregiver for at least one year.
Accreditation: Find out if the child care provider has been accredited by a national organization. The National Association for the Education of the Young Children (NAEYC) and The National Association for Family Child Care (NAFCC) are the two largest organizations that accredit child care programs.
Disclaimer
The Urban League of Hudson County does not license, endorse or recommend any specific provider. It is the responsibility of the parents/guardians to meet with all prospective providers in order to determine the child care arrangements that best suits their own needs.
Confidentiality statement
All client and family information is kept confidential and is used strictly for referral purposes. This CCR&R does not share client information with any outside agencies. Clients may disclose U.S. census information if they so choose. (i.e. race, national origin, etc.)
***ATTENTION SUMMER CAMP PROVIDERS***  Register for an upcoming Question and Answer Session by clicking the Q&A link below…
Q&A  Registration for camps June 2022
Additional Resources
Division of Family Development  DFD can provide you with valuable information to help you make a childcare selection. The state's child care program can support you with information about applying for child care assistance, where to find child care, licensing and complaint data and what makes a quality program.
Grow NJ Kids New Jersey's Quality Rating Improvement System for childcare providers
Early Childhood Learning and Knowledge Center  The Office of Head Start (OHS) helps young children from low-income families prepare to succeed in school through local programs.
Child Care Aware NJ CCANJ promotes a universally accessible, affordable & high quality system of early care & education that is responsive to parental choice.
Child Support Hotline 1-877-NJ KIDS1 (1-877-655-4371) or www.njchildsupport.org  Any individual can apply for available child support services.
Coalition of Infant/Toddlers Educators (CITE)  Promotes quality infant and toddler care and education by building collaborations, providing professional development opportunities, support and resources, and by influencing public policy.
Early Intervention Services    For birth to age three call 1-888-653-4463. For ages 3 through 5 call 1-800-322-8174.
Earned Income Tax Credit (EITC) A federal and state tax credit benefit for individuals and families who earn low-to moderate incomes in NJ.
Family Help Line — 1-800-THE KIDS (1-800-843-5437) 24 hours a day – 7 days a week  Call the Family Help Line and work through your frustrations before a crisis occurs. You'll speak to sensitive, trained volunteers of Parents Anonymous who provide empathetic listening about parenting & refer you to resources in your community.
Family Partners of Hudson County  Support for families of children with complex emotional, mental health or behavioral challenges.
Get Covered NJ   New Jersey's official health insurance marketplace.
Individuals with Disabilities Education Act (IDEA) Infants and toddlers with disabilities (birth-2) & their families can receive early intervention services under IDEA Part C. Children and youth (ages 3-21) can receive special education and related services under IDEA Part B.
Low Income Energy Assistance Program (LIHEAP) 1-800-510-3102  The Home Energy Assistance Program helps very low-income residents with their heating and cooling bills, and makes provisions for emergency heating system services and emergency fuel assistancce.
Child Care Aware of America A national advocate for child care accessibility
National Association for the Education of Young Children NAEYC is a professional association promoting high-quality early learning for all children, birth through age 8.
New Jersey School Age Care Coalition The statewide network for New Jersey's Afters-school Communities.
NJ Parent Link The focus of NJ Parent Link is to meet the information and resource needs of expectant parents, families with young children & professional stakeholders vested in the health and well-being of New Jersey's children and families
NJ SNAP  1-800-687-9512 New Jersey's supplemental nutritional assistance program that can help low-income families buy the groceries they need to eat healthy. Click here to apply online.
NJ 211.org or just dial 2-1-1  A convenient way to assist individual's access information or self-screen for many of programs supported by DHS/DFD. You will be prompted to answer a few questions about your household, income and other expenses to identify other programs for which you may qualify.
Statewide Parent Advocacy Network (SPAN) 1-800-654-SPAN  An independent organization committed to empowering families as advocates and partners in improving education, health, and mental health outcomes for infants, toddlers, children and youth
WIC Supplemental Nutrition Program for Women, Infants and Children  A public health nutrition program that provides wholesome food, nutrition education, & community support for income eligible women who are pregnant and post-partum, infants, & children up to five years old.
Zero to Three  Supporting the caring adults who touch the lives of infants and toddlers