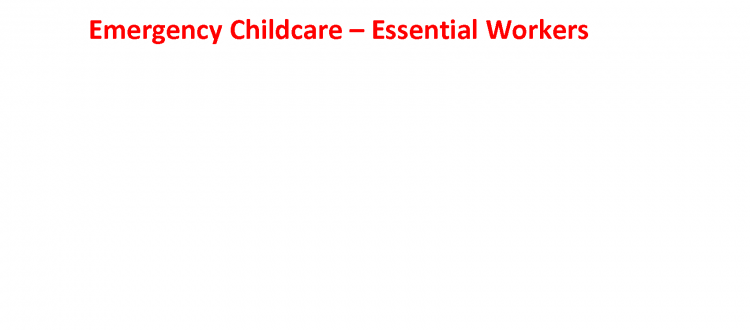 Childcare for Essential Workers children – Emergency child care centers
Coronavirus (COVID-19) Information
On Wednesday, April 1, only child care centers that exclusively serve the children of essential workers are allowed to remain open. Emergency child care centers that remain open must abide by new Department of Children and Families health and safety guidelines.
Parents who are essential workers as defined by the Executive Order No. 110 should visit our Emergency Child Care Assistance page for information.
Family child care centers are not affected by Executive Order No. 110, to get help with locating an open family child care provider, contact your local CCR&R.